Return to Headlines
Registration for all grades 9th - 12th for School Year 2021-2022
Pre- Registration for School Year 2021-2022

Registration for Antelope High School is done through our online system - we do not have any paperwork to hand out or to be received. If after reviewing the small slide show on how to register you have questions, please email our Registrar, Amanda Scuka -
ascuka@rjuhsd.us
. Phone messages left for the Registrar may not be returned right away, the best means of communication is through email which is checked often.
If your student is a continuing student of Antelope HS,

we do not need you to re-register

your student each year. However, if your family has moved and changed residences you are required to provide us right away with your 2 new proofs of residency. Please email these items to ascuka@rjuhsd.us please also update your contact information inside your Parent Portal/HomeLink.
For new students to Antelope High School registration is done online through our AIR system, please be sure to submit upon completion - there is no need to print or email. Documents must be uploaded within your online registration, please save them in .PDF or .JPEG formats - please use a home scanner or Android/iPhone documents scanner, instructions on how to do this can be found here for
Android
&
iPhone
:
For students enetering grades 10-12, you will need to upload a transcript (not a report card) and a course selection sheet. Please carefully read the list of documents needed on slide 2. We cannot process your student's registration if any documents are missing.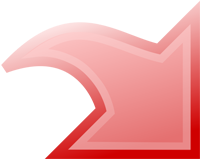 For any and all questions please contact our registrar, Amanda Scuka by emailing ascuka@rjuhsd.us.
NON-DISCRIMINATION STATEMENT
The Roseville Joint Union High School District is committed to equal opportunity for all individuals. District programs, activities and services shall be free from unlawful discrimination, harassment, intimidation, and/or bullying based on actual or perceived characteristics of race, color, ancestry, nationality, immigration status, age, ethnicity, religion, marital status, medical information, mental or physical disability, sex, sexual orientation, gender, gender identity, gender expression, genetic information, or any other legally protected status or association with a person or group with one or more of these actual or perceived characteristics. For inquiries/complaints, contact our Title IX Coordinator, Assistant Superintendent of Human Resources, Brad Basham at (916) 782-8663 or by email at bbasham@rjuhsd.us.