All applicants must meet all these requirements for eligibility:
You must be a U.S. citizen
You must be at least 17 years old by July 1st of the year you enter West Point

EX: For enrollment in 2020, your birthday must be on or before 01/07/2003.

You cannot be 23 years of age or older on July 1st of the year enter West Point

EX: For enrollment in 2020, your birthday cannot be on or before 01/07/1997.

You must not be married.
You must not be pregnant.
You must not be legally obligated to support a child.
The first step for eligible applicants is to complete and submit a Candidate Questionnaire (CQ).

The CQ is an online form the Academy uses to initially screen applicants.

Information to have ready before you begin the CQ:

Your ACT, SAT, or PSAT scores
Your 9-digit zip code
Your high school's ETS Code and address
Your Congressional district

What to expect after you complete the CQ.

If you qualify, you will receive an email that contains your West Point Candidate Portal credentials. This process typically takes 24-48 hours.
Users should check spam/junk folders if an email containing credentials or a temporary password is not received.

After completing your CQ, don't stop there!
If you're a high school junior who graduates in 2021, you should consider applying to attend our Summer Leaders Experience (SLE). Check the Summer Leaders Experience page to see information about the program and how to start your application.
---
The United States Air Force Academy
Basic Requirements
Every cadet is different, but to earn an appointment to the U.S. Air Force Academy, you must meet certain basic requirements.
Be at least 17 but not past your 23rd birthday by July 1 of the year you enter the Academy
Be a United States citizen
Be unmarried with no dependents
Be of good moral character
JUNIOR YEAR
Start Your Application
Junior year is when your application process for the Academy truly begins. You will start by filling out the Pre-candidate Questionnaire, which becomes available online March 1.
Between March 1 of your junior year and December 31 of your senior year, you must:
Submit a completed Pre-candidate Questionnaire. If you are ready to begin your application, the Pre-candidate Questionnaire is available online.
Request nominations from your state's congressional representative(s) or other designated nominator.
Apply for Your Nomination Early
To be eligible to accept an appointment to the Academy, you must be nominated by a legally authorized nominating entity. The process of securing a nomination is competitive and lengthy. It is recommended you begin applying for a nomination at the same time you are completing your Pre-candidate Questionnaire.
---
United States Coast Guard Academy
Admission Requirements 2020-2021
The Coast Guard Academy is ranked among the nation's elite undergraduate colleges. This is reflected in our highly selective admission process, which annually admits about 300 cadets from thousands of applicants.
Unlike the other federal service academies, the Coast Guard Academy does not require a Congressional nomination.
Deadline
To be considered for admission, you must submit all required application material by January 29 of the year of entrance (October 15 of the year prior to entry, for Early Action consideration).
Eligibility
You are eligible to apply for the Coast Guard Academy if you are:
A U.S. citizen of sound moral character
Unmarried with no dependents or financial debt
17-22 years of age on July 1 of the year of entry
A high school graduate or GED recipient (or will be prior to entry)
If you are not a U.S. citizen, you may want to consider applying to be an International Cadet.
Online Application
The initial application data allows us to start a file on you.
Essays
Essays are available online as part of the online application.
Required Forms
Forms are available online as you complete the online application.
High school transcript(s)
Math instructor letter of recommendation
English instructor letter of recommendation
Guidance counselor letter of recommendation
Official SAT/ACT scores (Essay/Writing section optional; see additional information below)
Medical Exam
Though not required for review of your application, a qualifying DoDMERB Medical Exam must be on file before an appointment to the Academy can be offered.
Supplemental Forms
Commanding Officer recommendation (if currently serving in the military)
College transcript(s) (if you are or were in college)
Resume (optional)
Up to two extra letters of recommendation
SAT/ACT
We are continually reviewing our 2020-2021 testing policy in the context of the COVID-19 pandemic. Please check this site for updates or contact your Admissions Officer.
Early Action candidates must submit at least one set of SAT or ACT scores by November 1 in order to be reviewed
All candidates, including those applying Early Action, who have submitted all other required application items, but not an SAT or ACT exam by February 1, will be reviewed in Regular Admission
Test scores may be submitted until February 15 for consideration in Regular Admission
Candidates unable to take the SAT or ACT exam, despite a concerted effort to do so, may apply for Regular Admission and their applications will be reviewed after February 15
There is no minimum test score requirement to apply. Scores reported must be achieved without the benefit of testing accommodations. Successful candidates usually score at least 1120 combined Evidence-Based Reading/Writing and Math on the SAT, or have an ACT Composite of at least 24.
To send your scores from the testing agency, contact SAT or ACT, or list our code when you take the test. Our SAT code is 5807 and our ACT code is 0600. Please visit the College Board or ACT websites to register:
SAT
ACT
Interview
Admissions may request to interview applicants and prospective applicants in order to best meet your needs and the Academy's enrollment goals. If so, a representative of Admissions will contact you. If selected for an interview, participation is required. The format of the interview - online, by phone, or face-to-face - will be based on the mutual consent of all parties, with health and safety the paramount concern.
---
United States Merchant Marine Academy
Confirm Eligibility
To be eligible to enter the Academy, you must:
Be at least 17 years of age and must not have passed your 25th birthday before July 1 in the year of entrance.
Be a citizen of the United States either by birth or naturalization, except for a limited number of international midshipmen specially authorized by Congress.
Meet the physical, security, suitability and character requirements necessary for commission in the U.S. Navy Reserve.
Obtain a Congressional nomination to the Academy; submit a completed application; and qualify scholastically.
Be of good moral character.
Get Started
You will need the following information to get started:

Social Security Number
SAT or ACT scores (leave blank if not available)
High School Class Rank
GPA
Congressional State and District
Apply for a Nomination
Candidates must be nominated to the Academy by a U.S. Representative or U.S. Senator from your State of Residence/Domicile.
A candidate does not have to reside in the same Congressional District as his/her nominator (a Member of the U.S. House of Representative CAN nominate a candidate who resides in a District other than their own, as long as it is in their (the nominator's) State/Territory). This differs from nominations to the USMA, USNA, and USAFA.
Securing a nomination is a competitive process. A nomination does not guarantee appointment to the Academy.
Nominations to the Academy must be received by January 31st. Your nominating authorities will notify us of your nomination. If we do not receive your nomination by January 31st, your application will be closed.
The United States Merchant Marine Academy does not accept Vice Presidential or military service-connected nominations, i.e. Presidential, Regular/Reserve Component, ROTC.
College Entrance Exams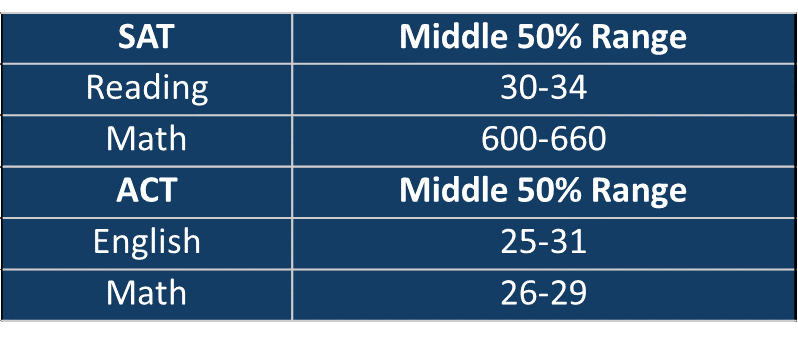 * SAT or ACT qualifying scores for admission will be determined by the Academy for each entering class.
---
United States Naval Academy
Eligibility
You are eligible to apply for the United States Naval Academy if you meet the following criteria:
If you are in high school but are not old enough to apply, you can register with USNA to receive information about our Summer Programs.
Apply for Nomination
You must obtain a nomination from an official source, which normally includes U.S. Representatives or U.S. Senators representing your Congressional district or State, respectively, and the Vice President of the United States. Applying for a nomination is similar to applying for a school. Being personally acquainted with the nominator is not required. We encourage you to apply to all available sources.
It is recommended that you submit your letter of application for nominations immediately after you complete your preliminary application. Do not wait until you receive a nomination to begin your formal USNA application. Many nomination notifications do not go out until early to mid-January and the deadline for the USNA application is January 31. Your nominator will notify us of your nomination. You do not need to notify the Academy.
Nomination Process and Reference Information:
Find Your Senators & Congressman:
Nomination Applications:
(Contact your Senators and Congressman for their respective applications.)
Nomination Sources:
College Entrance Exams
The Naval Academy requires candidates to take the Scholastic Assessment Test (SAT) or the American College Test (ACT) prior to admission. We evaluate candidates based on the highest score in each individual category if you elect to take these tests multiple times.

Note: You may use your PSAT scores for the preliminary qualification; however, these will not be used as final admissions criteria.
Test scores should be forwarded to the Naval Academy using the appropriate College Code Numbers:
SAT Code – 5809
ACT Code – 1742
Check with your school counselor or visit the SAT and ACT website for test dates and registration requirements. We will accept any ACT or SAT test that is taken before February 28, even if the results arrive after. We do not accept test scores from a test taken with accommodations.